How to add Email Account in outlook 2007
This tutorial guide you to setup your email account. you need to follow steps as per this tutorial to easy setup your account in outlook 2007
you can add your email account to outlook with very few steps
Step 1: Click on tools and select account setting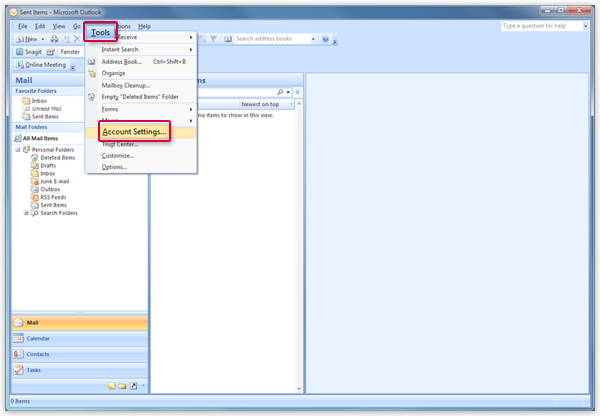 Step 2: In Account setting Click on Email tab and then select "New"
Step 3: In New tab click check box "Manually configure server setting or addition server types" and then Click on Next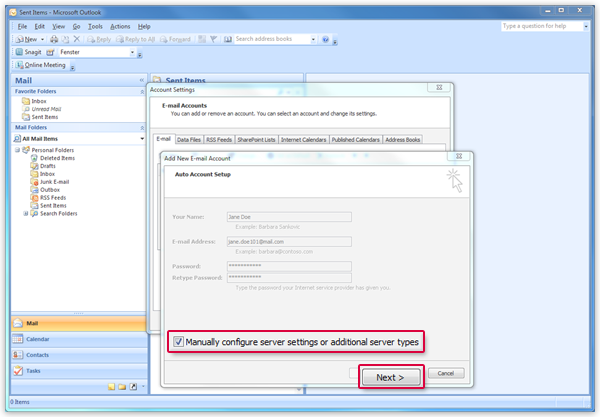 Step 4: Click on Internet E-Mail and Click on Next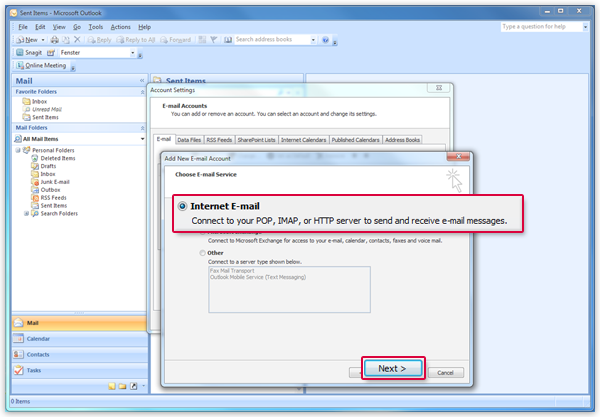 step 5 : Add your name and e-mail address at user information. Select POP3 for the account type and enter  pop.mail.com in incoming server and smpt.mail.com in outgoing server.Enter your e-mail address and password in logon information and then Click on More Settings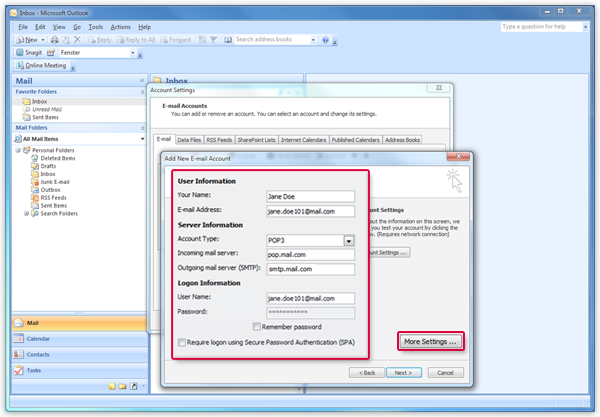 Steps 6: Select the tab Outgoing Server and Check My outgoing server( SMPT) requires authentication and click on OK.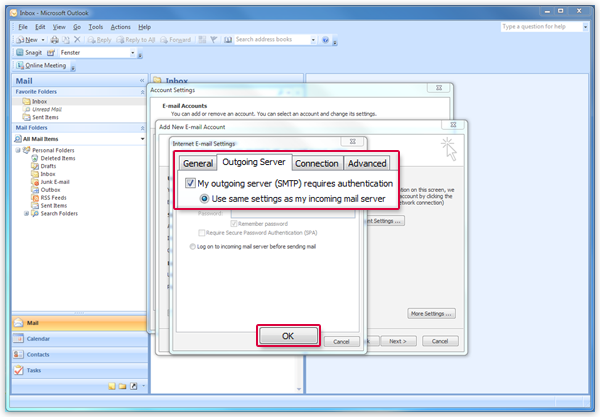 Step 7: Select the Advanced tab  and  add 995 in Incoming server(POP3)  and check This server requires an encrypted connection (SSL). Add 587 into Outgoing server and select TLS as encrypted connection type (a).
If a copy of your e-mail should stay in your mail.com mailbox, check Leave a copy of messages on the the server (b).
Click on OK (c)
and on Next (d).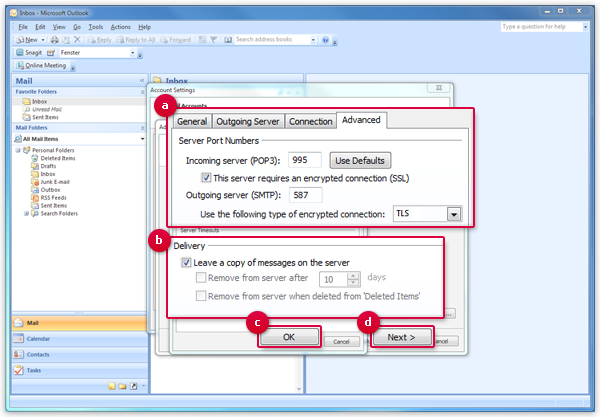 Step 8: Click on finish
Outlook 2007 retrieves the e-mail from your mail.com mailbox your email successfully added to outlook 2007.
want to known  What is Domain Name? Click here for more information
buy Outlook 2007 book now
You May Like This Book Mom Dad U R Wonderful ♥